A Superbond Tile Adhesive Builders Love
The Best Thinset Mortar for Tile Every
Day, All Day
recommended by top builders
Buildmore Materials
GRANITE & NATURAL STONE
ADHESIVE
Let Buildmore Materials be your tile adhesive solution in a unique customer experience for your building project. Fill out your order form to get your materials fast. You can depend on a senior materials logistics professional to provide your building project superior customer service.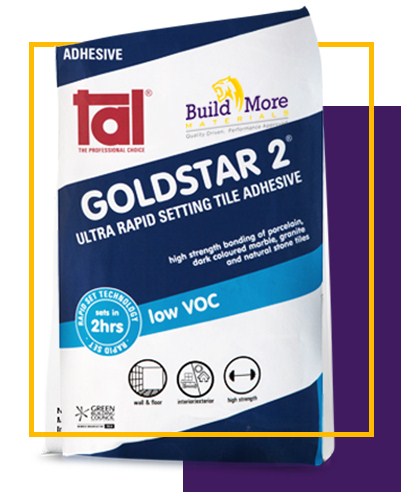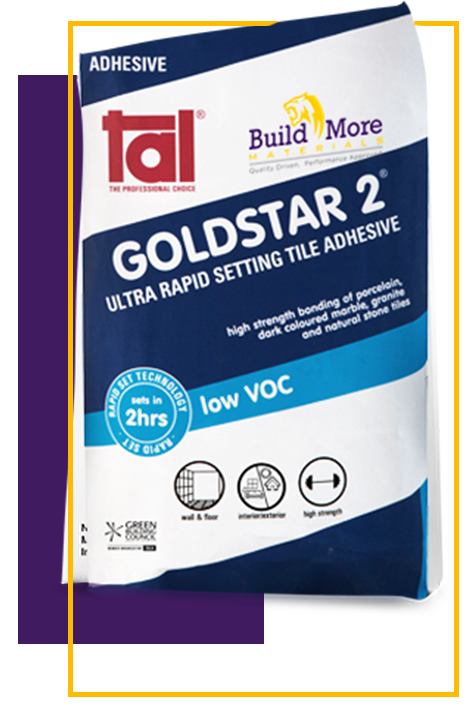 Compare the Buildmore Materials Solution and Save
At Buildmore Materials, we pair our manufacturers and logistics professionals with high-end technology to help meet the demands of your construction project. We save you time and costs with a hands free, easy to use supply chain while you focus on continued productivity and exceptional customer relations.
Polymer Modified white thin-set allows for quicker installations in colder temperatures. Comparable, competitive and cost effective among the other thin- set brands. Exceeds ANSI standards.
Due to its high flexibility, can be used readily at outdoor spaces.
Provides very good adhesion on different surface types. (like concrete, cement mortar, natural stone, briquette and existing coating)
Can be applied securely on vertical and horizontal surfaces.
Resistant against water and freezing after it is cured.
Resistant against shock and vibration, provides high adhesion.